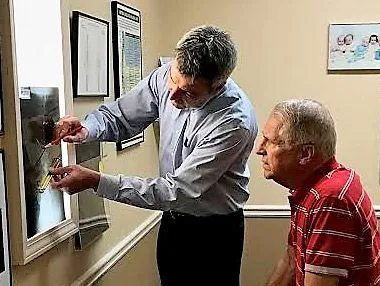 Welcome to North Marietta Chiropractic Center! It's an energetic and fun place to be. Here, holidays are celebrated, complete with cheerful decorations and delicious treats.
Described by Dr. Gregg as "fun loud," the practice is the ideal place to begin your healing journey.
Well-known in the community and favorably reviewed online, Dr. Gregg always has a smile on his face and looks forward to greeting every patient who walks through the doors.
Your First Visit
After meeting the staff, you'll be invited to complete some paperwork and then will be taken to the exam room. Dr. Gregg will then discuss what brought you in. He'll take your blood pressure and then perform an examination. He may or may not recommend an X-ray, depending on what he finds. For patients who come in with an acute condition, he will typically perform a chiropractic adjustment to provide some relief. Please allow 45 minutes to an hour for this visit.
Your Second Visit
When you return for your second visit, Dr. Gregg will go over your X-rays and explain where your spine might need some help. After he reviews your X-rays, he'll provide you his recommendations for a care plan. It will likely be two visits for four weeks or three visits for two weeks. This visit will usually take 20-25 minutes.
Our Approach to Education
Dr. Gregg talks to his patients about subluxation as being interference between the brain and the body. "If we can control that interference the body can heal itself." He'll ask you how you did since the last visit — and if you are better, the same or worse. "Usually, when they say better four or more times in a row, I give them a testimonial sheet to fill out as a way of educating other people. I'm hoping my patients will be out there educating Marietta as much as I am!"
Insurance Information
North Marietta Chiropractic Center accepts most major insurances, as well as many HMOs, PPOs and POSs. Listed below are many of the insurance plans accepted at our office. If your plan or company is not listed, please feel free to call our office and check with our billing staff.
AARP®
Aetna®
Ambetter®
Anthem® Blue Cross Blue Shield
Blue Cross Blue Shield – Federal
Blue Cross Blue Shield
Cigna®
First Health® Network
GEHA
Great-West® Healthcare
Humana®
Medicare (state)
PHCS
QuikTrip
Railroad Medicare
United Healthcare®
Health Net® Federal Services – VA Patient-Centered Community Care and Veterans Choice Program
Department of Veterans Affairs – Veterans Choice Program (VCP)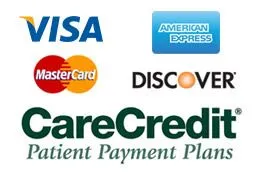 Dr. Gregory Krown, has been chosen as an approved provider for the "U.S. Department of Veterans Affairs – VETERANS CHOICE PROGRAM (VCP)". Veterans must have a referral to "North Marietta Chiropractic Center" prior to treatment. Please ask your primary care physician at the VA for a referral. Veterans benefits are available.
Payment Options
We offer flexible payment plans. We accept Visa, MasterCard, Discover, American Express. Care Credit financing is also available.
If you are ready to get out of pain and on with your life,
contact us today
for an appointment! Walk-ins are also welcome.
---
New Patients | (770) 426-9707